The company Blöcker Graphische Maschinen GmbH is an international provider of services for the printing industry.
We are specialised in trading, refurbishing and moving of high-quality graphics machines. Our offer includes offset printing machines, cutting machines, bending machines and pre-press technique. The whole range of graphic machinery technique is covered.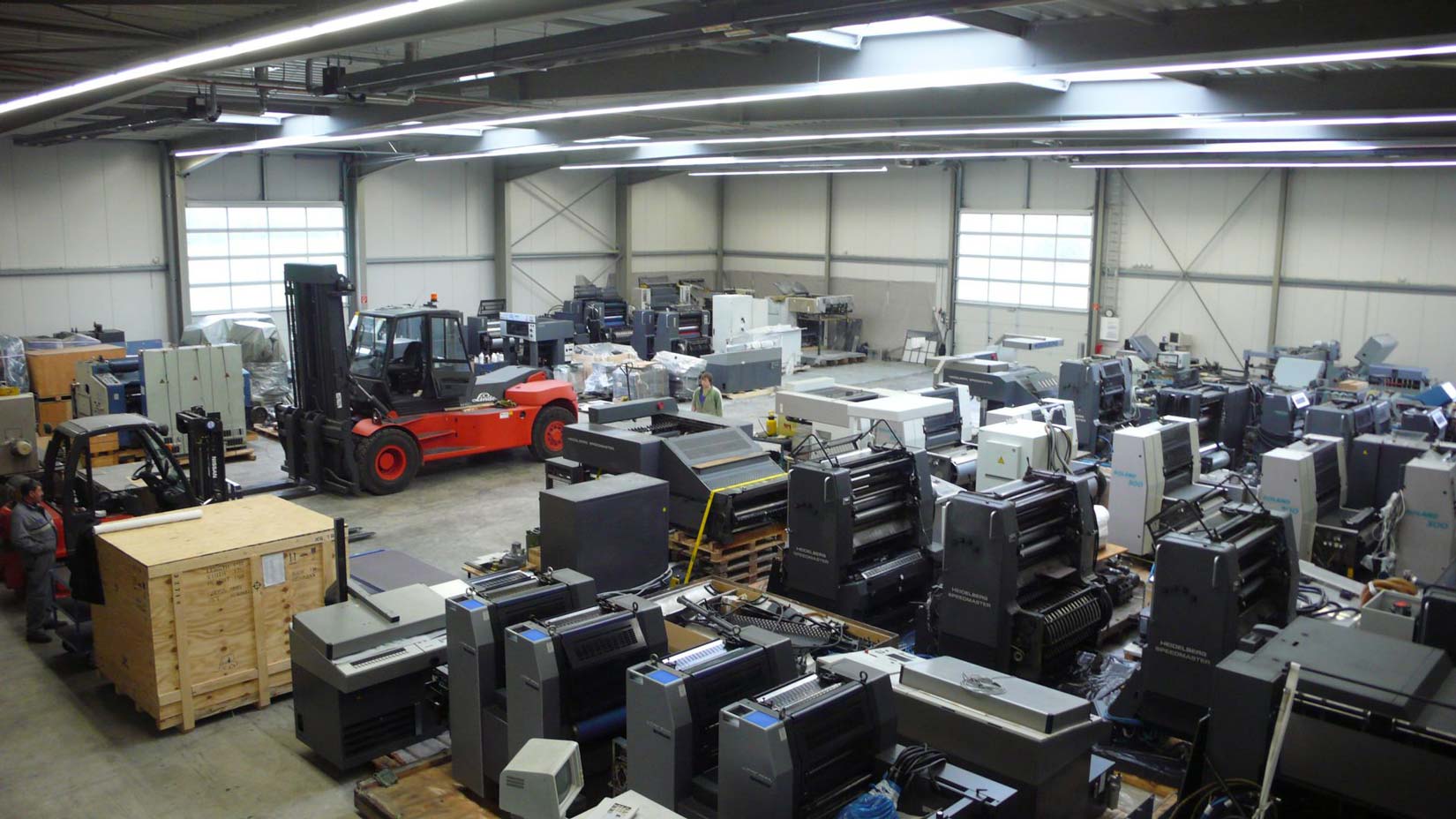 The company was founded in 1987 by Horst Blöcker. Our long-standing experience providing full service, professional and reliable processing and competent support from printer to printer have served to provide us a strong foothold as a reliable service partner within the printing industry, both at national and international levels.
Family tradition is very important to us. In 2021 Horst Blöcker transferred the management of the company to his children, who will continue to run the family business professionally thanks to their training in printing technology and business administration and their many years of experience. Horst Blöcker continues to be available to the company as an advisor.
Due to our competence and our company premises of more than 5000 sqm  as well as another additional  1200 sqm warehouse space,  we are able to provide the following range of services:
Purchase of complete print shops
Purchasing and selling of used printing machines
Trade-ins
Storage of printing machines
Moving (disassembly and re-assembly)
International transports
Conversions
Gentle cleaning by hand
Refurbishing using the respective manufacturer's original parts
Financing
etc.
Our corporate goal is your satisfaction – freely according to the motto: Who challenges us, promotes us.